Alex Villa, young promise of the Spanish chess world, and the first player sponsored by EL LLOBREGAT OPEN CHESS, defeated the Peruvian Grandmaster Miguel Muñoz Pantoja, a 47-year-old professional player, in the V Open Internacional d'Escacs Actius Fundació Joviat, held in Manresa last Sunday.
This milestone demonstrates Alex's upward trend in his game and, although he is very young in age, he is showing that he has a very promising future. He is currently in the TOP20 Catalan ranking with his newly released title of CM (Candidate Master), among more than 7,000 federated players born in Catalonia.
As an anecdote, we show a snapshot from last year, at the Candidates final held in Madrid, where he had the opportunity to personally meet and be photographed with the recently proclaimed World Champion, the Chinese Liren Ding.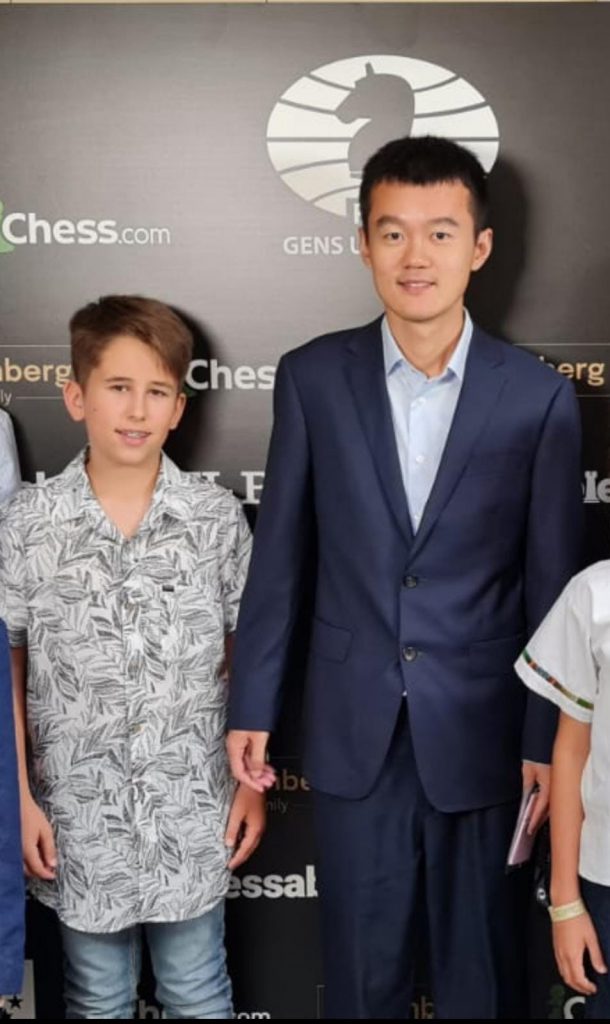 Llobregat is very proud to support Alex's progression and has already started contacts with teams of the highest Division of Honor of the Catalan chess so that he can play next season with a professional team of the Catalan League.